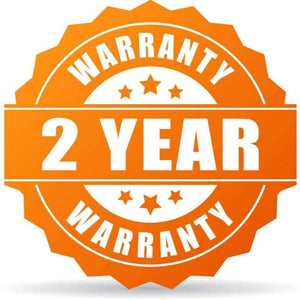 YOUR PRIMALDERM PRODUCTS ARE NOW BACKED UP
This 2 Year Limited Damage Protection Warranty applies to any (1) of the products purchased from www.primalderm.com.
What does this limited warranty cover?
This Limited Warranty covers any defects in material or workmanship under normal use during the Warranty Period. During the Warranty Period, Primalderm will repair or replace, at no charge, products or part of a product that proves defective because of improper material or workmanship, under normal use and maintanance.
What will we do to correct problems?
Primalderm will either replace or repair the Product at no charge, using new or refurbished replacement parts.
How long does the covarage last?
The Warranty Period for Physical Goods purchased from 730 days from the date of purchase.

A replacement Physical Good or part assumes the remaining warranty of the original Physical Good or 180 days from the date of replacement or repair, whichever is longer.
What does this limited warranty not cover?
This Limited Warranty does not cover any problem that is caused by;

Conditions, malfunctions or damage not resulting from defects in material or workmanship.

The warranty is not applicable for used consumables.
Can I purchase the Limited Warranty after I have problems with my Primalderm product?
Our 2 Year Limited Warrranty only covers your product when the warranty is purchased at the same time or within 30 days of purchasing the product.
What do you have to do?
To obtain our warranty service, you must first contact us at support@primalderm.com to determine the problem and the most appropriate solution for you.
SHOP WITH CONFIDENCE
If you are not satisfied with your order for any reason, just let us know within 30 days after delivery and we will process full refund, no questions will be asked.
Coronavirus Update
Are you worried about your shipment during the Coronavirus Pandemic?

Don't worry, as Primalderm, our worldwide shipping time has not been affected.

We keep our customers updated at this page.